Frameless Wooden Frame
• Made of fir wood.
• Lacquer finish is applied.
• The erasable surface provides advantage where messaged need to be change constantly and keeping audience updated.
• Suitable for chalk or chalkboard water-based pen. No-ghost after cleaning
• Can be used with easel to provide an aesthetic appearance to your message.
• Please order easel separately.
• Suitable for wall mounting.
SIZES
300 X 400 mm, 400 X 600 mm, 400 X 900 mm, 600 X 1150 mm, 600 x 800 mm, 800 X 1200 mm,
Frameless Wooden Frame Accessories
Frameless Wooden Frame Product Specifications
MATERIAL : Fir wood
WEIGHT
PACKING SIZE
ARTICLE
SIZE
DESCRIPTION
WITH PACKING
*W X H X D
UWFF010034
300 X 400 mm
Black Chalkboard
0,795 kg
320 X 430 X 24 mm
UWFF010046
400 X 600 mm
Black Chalkboard
1,230 kg
420X 630 X 24 mm
UWFF010049
400 X 900 mm
Black Chalkboard
1,995 kg
420 X 930 X 24 mm
UWFF010068
600 X 800 mm
Black Chalkboard
2,070 kg
620 X 830 X 24 mm
UWFF010061
600 X 1150 mm
Black Chalkboard
2,915 kg
620 X 1230 X 24 mm
UWFF010081
800 X 1200 mm
Black Chalkboard
4,530 kg
820 X 1230 X 24 mm
* W:Width H: Height D: Depth
WOOD RANGE CHARACTERISTICS
Frame Features
Wood Type
Surface
Magnetic Feature
Guarantee
Colour
Lacquer
Easy Wood Frame with BLACK chalk surface
Beech Wood
Dry wipe
n/a
No-ghost guarantee
Natural wood
n/a
Frameless wooden frame with BLACK chalkboard
Fir Tree
Dry wipe
n/a
No-ghost guarantee
Light Brown
Lacquered
| | | | | | | |
| --- | --- | --- | --- | --- | --- | --- |
| A Board Features | Wood Type | Surface | Magnetic Feature | Guarantee | Colour | Lacquer |
| Wooden Host with BLACK chalkboardSolid wood | Fir Tree | Dry wipe | n/a | No-ghost guarantee | Dark Brown | Lacquered |
| Wooden Stopper with BLACK chalkboard massive wood | Fir Tree | Dry wipe | n/a | No-ghost guarantee | Light Brown | Lacquered |
| Wood Aboard Indoor, Chalk surface | Beech Wood | Dry wipe | – | No-ghost guarantee | Natural wood | n/a |
| Wood Aboard Outdoor, Chalk surface | Beech Wood | Dry wipe | Magnetic | No-ghost guarantee | Natural wood | Lacquered |
| Timber Chalk A Board | Fir Tree | Dry wipe | Magnetic | No-ghost guarantee | Natural wood | Lacquered |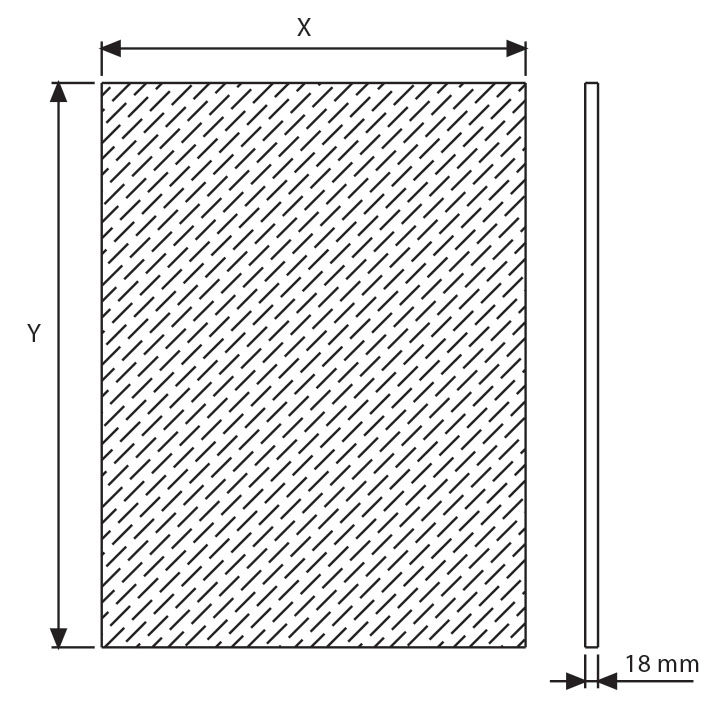 Frameless Wooden Frame Product Certificates & Warranty