Automatic Hand Sanitizer Stand
• Automatic Hand Sanitiser is the combination of 3 parts.
​  Post, base and dispenser.
• Post is made of iron and 60 mm by 80 mm.
• Total height is 1325 mm.
• Base is made of steel and  300 mm by 320 mm.
• Has soft feet under it.
• Has a visible liquid window that shows rest of the
alcohol.
• Dispenser holder is made of shutter-proof ABS and the
dispenser is made of PE and PP.
• Has adjustable spray outlet and effective sensing
distance is 5 to 8 cm.
• Works with battery or with an adaptor.

COLOR OPTION
Automatic Hand Sanitizer Stand Product Specifications
MATERIAL : STEEL
WEIGHT
PACKING SIZE
ARTICLE
DESCRIPTION (x-y)
WITH PACKING
PACKING SIZE
UHASG20100
Grey
11,200 kg
365 X 1380 X 140 mm
UHASB20100
Black
11,200 kg
365 X 1380 X 140 mm
UHASW20100
White
11,200 kg
365 X 1380 X 140 mm
* W:WidthH: HeightD: Depth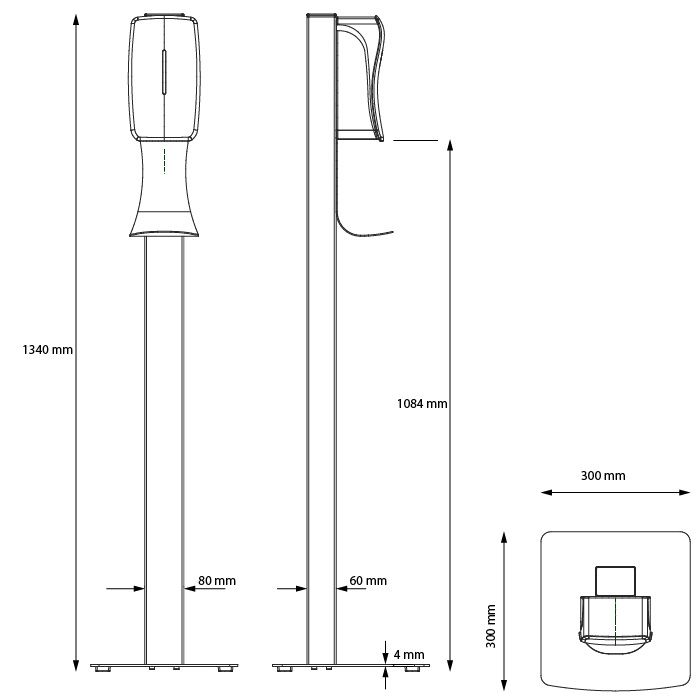 Automatic Hand Sanitizer Stand Product Assembly Sheets
Automatic Hand Sanitizer Stand Product Certificates & Warranty