Clear Hygiene Separator
Transparent panel create protection against droplet of cough, sneeze or spit. It has speaking slots to pass the voice across easily. Simple and universally usable design suits in a variety of environments, such as pharmacy, doctor's office, office, reception, clinic, hospital, reception and many more. The foot offers a secure stand on the counter, table or reception. It has option with or without document slot. Unassembled for easy transport.

Clear Hygiene Separator Product Description
The Clear Hygienic Separator helps to protect you from unwanted
contamination from airborne viruses as well as bacteria and germs that
can be caused by coughing or sneezing.
It helps you to keep your distance with customers or other workers and
colleagues.
Made of high-quality acrylic material which gives an extra transparency.
Speaker holes make the communication easier. Very easy to install, you
can place these screens side by side to create a protective guard for
desks in public use, receptions, pharmacies and spaces for workers.
Our products are manufactured in Europe and imported from Europe.
The Hygienic Barrier is made of the finest materials while providing the
highest level of quality. Plexiglas acrylic plate is resistant to shatter.
Suitable for indoor and outdoor use.
Can be used for multipurpose settings, whether this may be at your
place of business, office, markets, checkout desks, retail shop transaction
window or as an office counter window.
Clear Hygiene Separator Product Specifications
MATERIAL : Silver anodised aluminium
WEIGHT
PACKING SIZE
ARTICLE
SIZE (x-y)
DESCRIPTION
WITH PACKING
*W X H X D
UHS0065900
650 X 900 mm
without slot
5,450 kg
70 X 740 X 25/ 240 X 720 X 75 mm
UHS1065900
650 X 900 mm
with slot
4,730 kg
670 X 740 X 25/ 240 X 720 X 75 mm
UHS0075110
750 X 1100 mm
without slot
6,700 kg
775 X 940 X 25/ 220 X 810 X 75mm
UHS1075100
750 X 1100 mm
with slot
6,820 kg
775 X 940 X 25/ 220 X 810 X 75mm
* W:Width H: Height D: Depth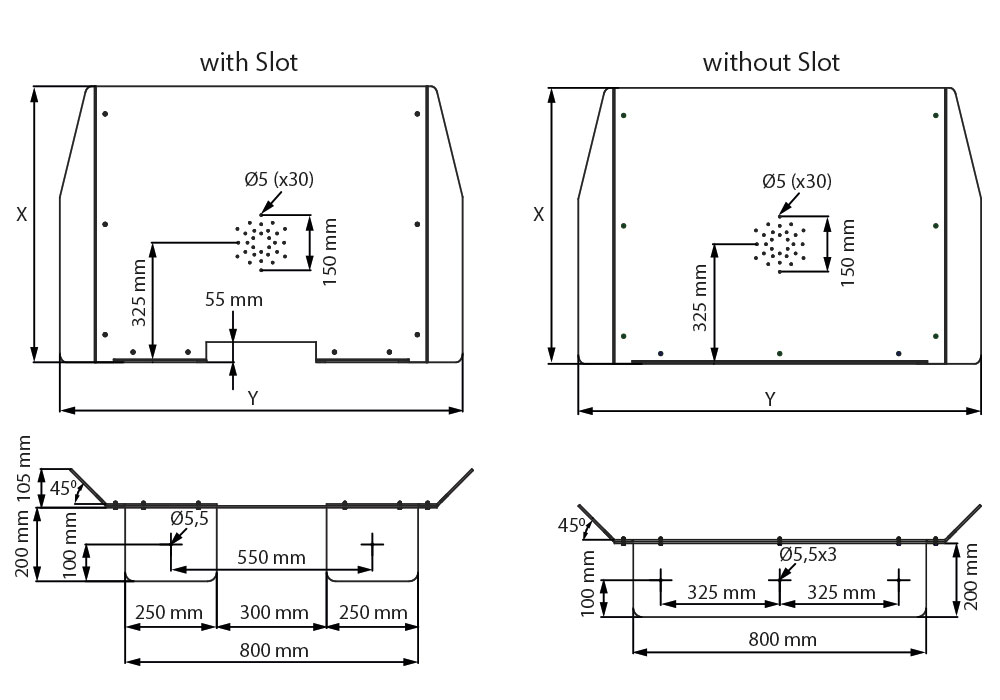 Clear Hygiene Separator Product Assembly Sheets
Clear Hygiene Separator Product Certificates & Warranty