Countertop Sneeze Guard
Foam hygienic separator is a practical and affordable solution that helps protect you from unwanted contamination from airborne viruses as well as bacteria and germs that can be caused by coughing or sneezing. It helps keep your distance with customers and colleagues.

Countertop Sneeze Guard Product Description
The Countertop Sneeze Guard is a protective shield in any place of commerce that requires direct interaction between
employees and customers in close proximity such as POS checkouts or cash registers.
To raise awareness, social distancing sticker set (3pcs) is included for each guard.
High stability and lightweight for convenient mobility.
The Countertop Sneeze Guard is 100% Made in Turkey by M&T Displays.
Simple to clean – use a soft cloth and soapy water only.
Do not use scouring compounds or chemical glass cleaners as they may harm surface.
Easily assembled, no tool required.
PVC Foam frame material (5mm) and PET with great transparency Guard material (0,5mm)
recommended for indoor usage.
• Please ask for custom sizes.
Countertop Sneeze Guard Product Specifications
MATERIAL : PVC Foam
WEIGHT
PACKING SIZE (10 Pcs)
ARTICLE
SIZE
WITH PACKING
*W X H X D
UHSCSG0010
590 X 900 mm
13,200 kg
620 X 930 X 120 mm
* W:WidthH: HeightD: Depth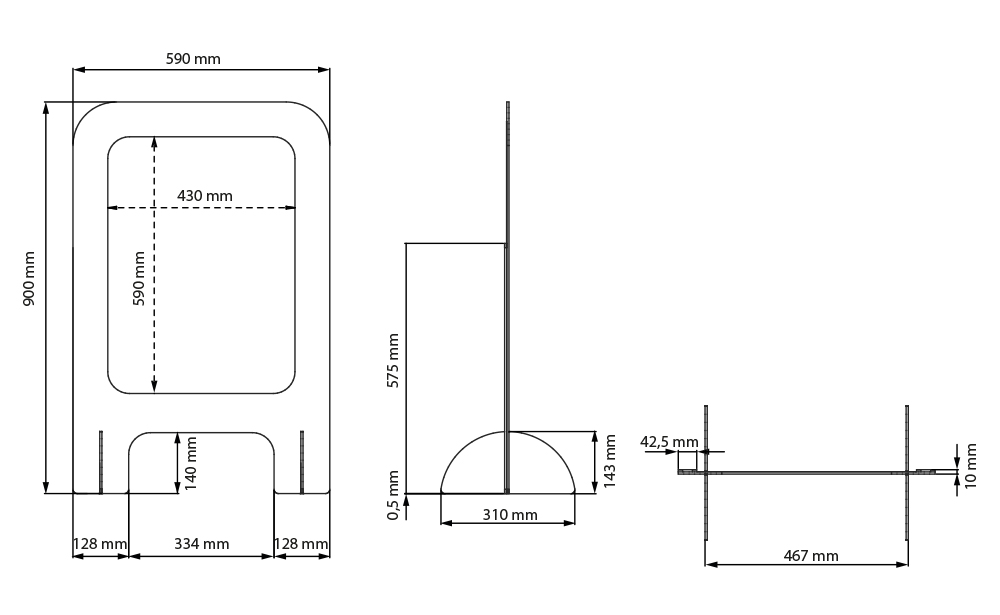 Countertop Sneeze Guard Assembly Sheets
Countertop Sneeze Guard Product Certificates & Warranty