Easy Swap
• Can be used in all indoor areas.
• Economical easy to use product.
• Adjust PVC Foam poster 5-10
thickness into aluminum box.
SIZES
300mm, 600mm,
Easy Swap Product Description
Easy Swap 
Does your business have a tight promotion schedule? Then you need bulky poster displays offering you the opportunity to refresh your poster every now and then, whenever you need an update.  Easy Swap rigid banner stands provide stylish yet effective look with their high quality silver anodized aluminium base. It is an ideal advertising solution for indoor use to hold rigid poster materials like PVC foam, aluminum and acrylic from 5mm to 10mm thick. This poster clamp provides high stability to rigid graphic. Showcase your brand with Easy Swap stands wherever your prospects are in affordable way.
Easy Swap is a poster holder that poster boards can be changed by loosening the nuts under the aluminum base, sandwiching the new one and then fixing it by nuts again.
Supplied without rigid banner allowing you to craft your own eye-catching posters.
Available for panels with a width of 300mm, 600mm, 800mm, 900mm, 1000mm, 1200mm and 1500mm.
Available for panels with a width of 11- 4/5″, 23- 3/5″ and 35- 9/20″.
Easy Swap Product Specifications
MATERIAL : Silver anodised aluminium
WEIGHT
PACKING SIZE
ARTICLE
EXTERNAL (x)
POSTER
WITH PACKING
*W X H X D
UMS0100300
310 mm
300 mm
2,000 kg
220 X 340 X 117 mm
UMS0100600
610 mm
600 mm
3,100 kg
220 X 640 X 117 mm
UMS0100800
810 mm
800 mm
5,360 kg
220 X 840 X 117 mm
UMS0100900
910 mm
900 mm
6,030 kg
220 X 940 X 117 mm
UMS0101000
1010 mm
1000 mm
6,700 kg
220 X 1040 X 117 mm
UMS0101200
1210 mm
1200 mm
8,040 kg
220 X 1240 X 117 mm
UMS0101500
1510 mm
1500 mm
10,050 kg
220 X 1540 X 117 mm
* W:Width H: Height D: Depth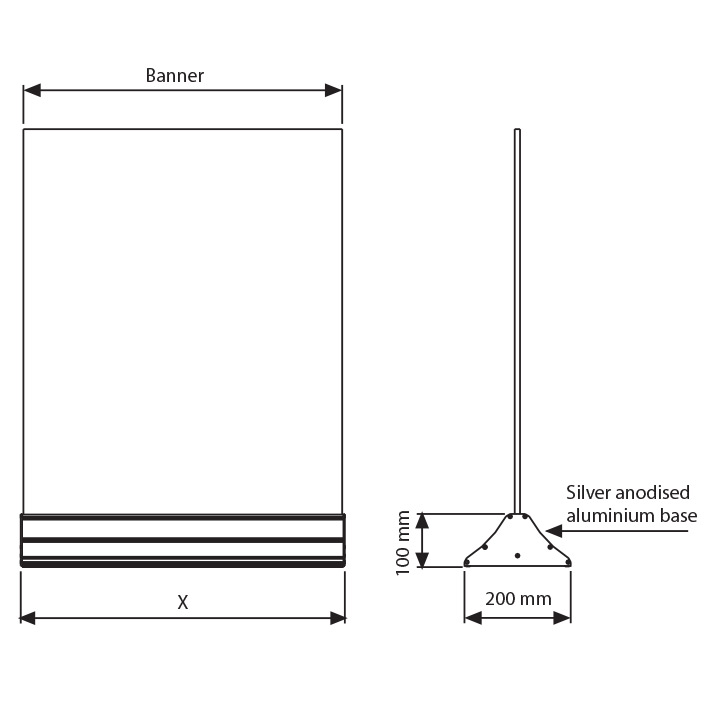 Easy Swap Product Print Templates
Easy Swap Product Assembly Sheets
Easy Swap Product Certificates & Warranty