Noticeboard with Logo
• Any logo or brandname can be appilied.
• 4xA4, 6xA4, 9xA4 and 12xA4 sizes are available.
• Suitable for outdoor use.
• Can be used in Portrait & Landscape positions.
• The profile width is 70 mm and the
depth of the case is 40 mm.
SIZES
12 X A4 (210 x 297 mm), 4 X A4 (210 X 297 mm), 6 X A4 (210 x 297 mm), 9 X A4 (210 x 297 mm)
Noticeboard with Logo Product Specifications
MATERIAL : Silver anodised aluminium
WEIGHTWITH PACKING
PACKING SIZE
CORK
MAGNETIC
EXTERNAL (x-y)
PAPER AREA
LOGO (a-b)
CAPACITY
DESCRIPTION
CORK
MAGNETIC
*W X H X D
UNBN0504A4
UNBN1504A4
590 X 870 mm
483 X 653 mm
450 X 80 mm
4 X A4
Portrait
9,750 kg
10,780 kg
620 X 910 X 80 mm
UNBN0506A4
UNBN1506A4
590 X 1190 mm
483 X 973 mm
450 X 80 mm
6 X A4
Portrait
12,500 kg
14,600 kg
620 X 1230 X 80 mm
UNBN0509A4
UNBN1509A4
820 X 1190 mm
713 X 973 mm
680 X 80 mm
9 X A4
Portrait
16,800 kg
17,900 kg
870 X 1230 X 80 mm
UNBN0512A4
UNBN1512A4
1050 X 1190 mm
943 X 973 mm
910 X 80 mm
12 X A4
Portrait
20,400 kg
24,500 kg
1080 X 1230 X 80 mm
UNBN0704A4
UNBN1704A4
760 X 700 mm
653 X 483 mm
620 X 80 mm
4 X A4
Landscape
10,100 kg
11,130 kg
730 X 800 X 80 mm
UNBN0706A4
UNBN1706A4
1080 X 700 mm
730 X 483 mm
940 X 80 mm
6 X A4
Landscape
13,000 kg
14,530 kg
730 X 1120 X 80 mm
UNBN0709A4
UNBN1709A4
1080 X 930 mm
730 X 713 mm
940 X 80 mm
9 X A4
Landscape
17,350 kg
18,880 kg
960 X 1120 X 80 mm
UNBN0712A4
UNBN1712A4
1080 X 1160 mm
730 X 943 mm
940 X 80 mm
12 X A4
Landscape
21,400 kg
23,500 kg
1110 X 1200 X 80 mm
* W:Width H: Height D: Depth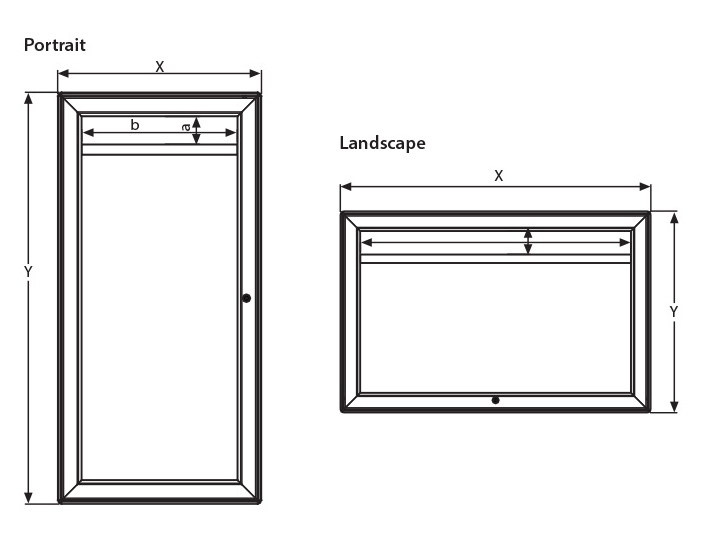 Noticeboard with Logo Assembly Sheets
Noticeboard with Logo Product Certificates & Warranty