Smart TV Stand
• This contemporary and easy use TV stand is suitable for modern offices and exhibitions where space is limited.
• It allows adjusting the screen height and angle for comfortable use. It is complete with height adjustable shelf.
• Suitable for screens 30'' up to 50'' and can carry up to 132lbs/59kg.
COLOR OPTION
< div style="width:40px; height:40px; float:left; margin-right: 12px; border:1px solid #e9e9e9; background-color: #000;" title="Black">
Smart TV Stand Product Specifications
MATERIAL : Black anodised aluminium
ARTICLE
DESCRIPTION
UTVS20B000
Black
* W:Width H: Height D: Depth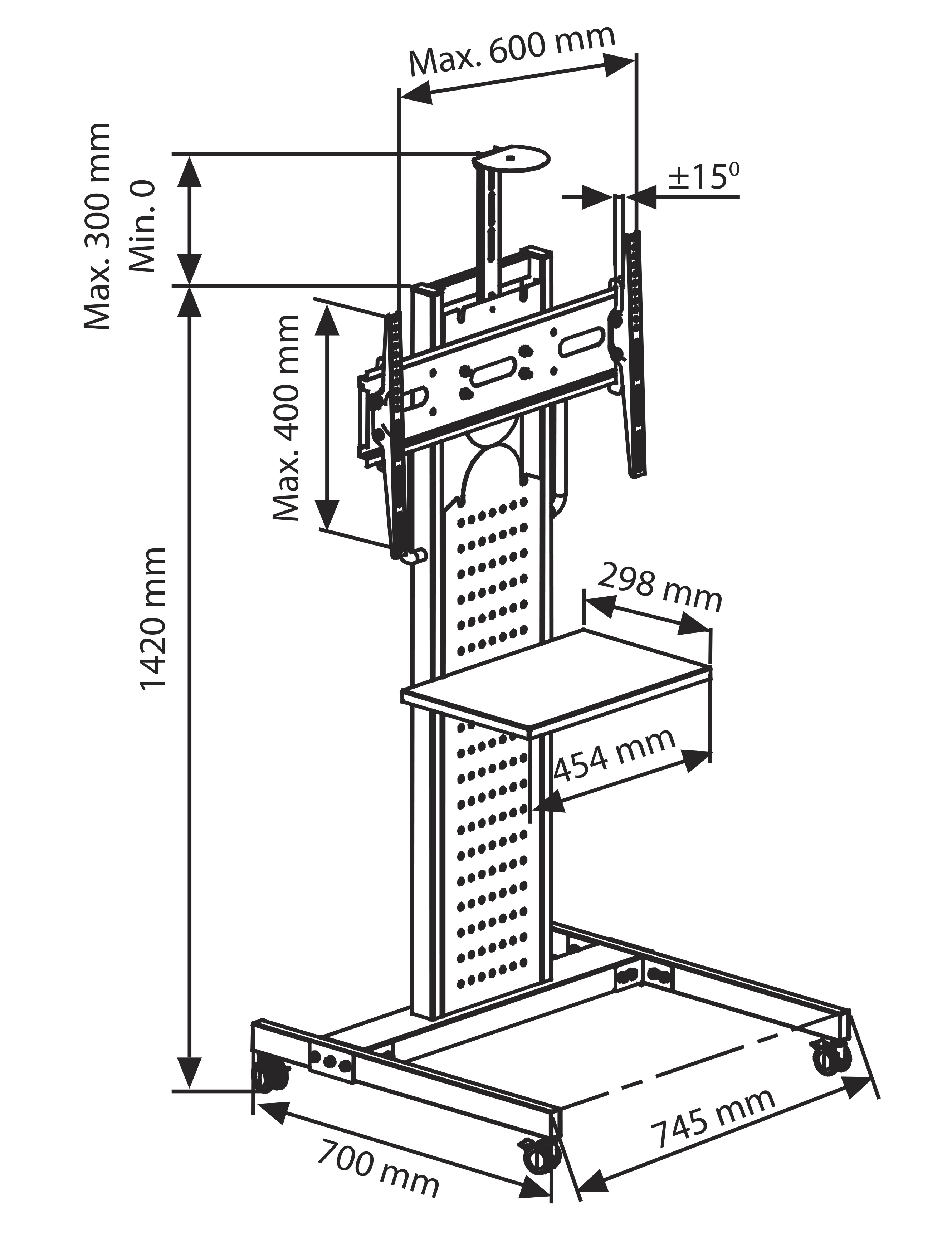 Smart TV Stand Product Assembly Sheets
Smart TV Stand Product Certificates & Warranty