Suspension Hygienic Protection
• To protect yourself and still being able to serve the
clients comfortable, Suspension Hygienic Protection is the
most convenient separator.
• Protects against airborne viruses, bacteria and
germs that caused by sneeze and coughing.
• It also helps to keep distance with customers or other
workers and colleagues.
• It is made of finest materials Plastech PET and anodized
aluminium bars.
• Ready for use with each 2 m long two wire cable and
ceiling hangers.
• Flat packed.

Suspension Hygienic Protection Product Specifications
MATERIAL : PET
WEIGHT
PACKING SIZE
ARTICLE
EXTERNAL SIZE (x-y)
COPY
WITH PACKING
*W X H X D
USHN120070
1200 X 700 mm
1200 X 675 mm
1,350 kg
790 X 1260 X 25 mm
USHN150070
1500 X 700 mm
1500 X 675 mm
1,650 kg
790 X 1560 X 25 mm
USHN150100
1500 X 1000 mm
1500 X 975 mm
2,100 kg
1090 X 1560 X 25 mm
* W:WidthH: HeightD: Depth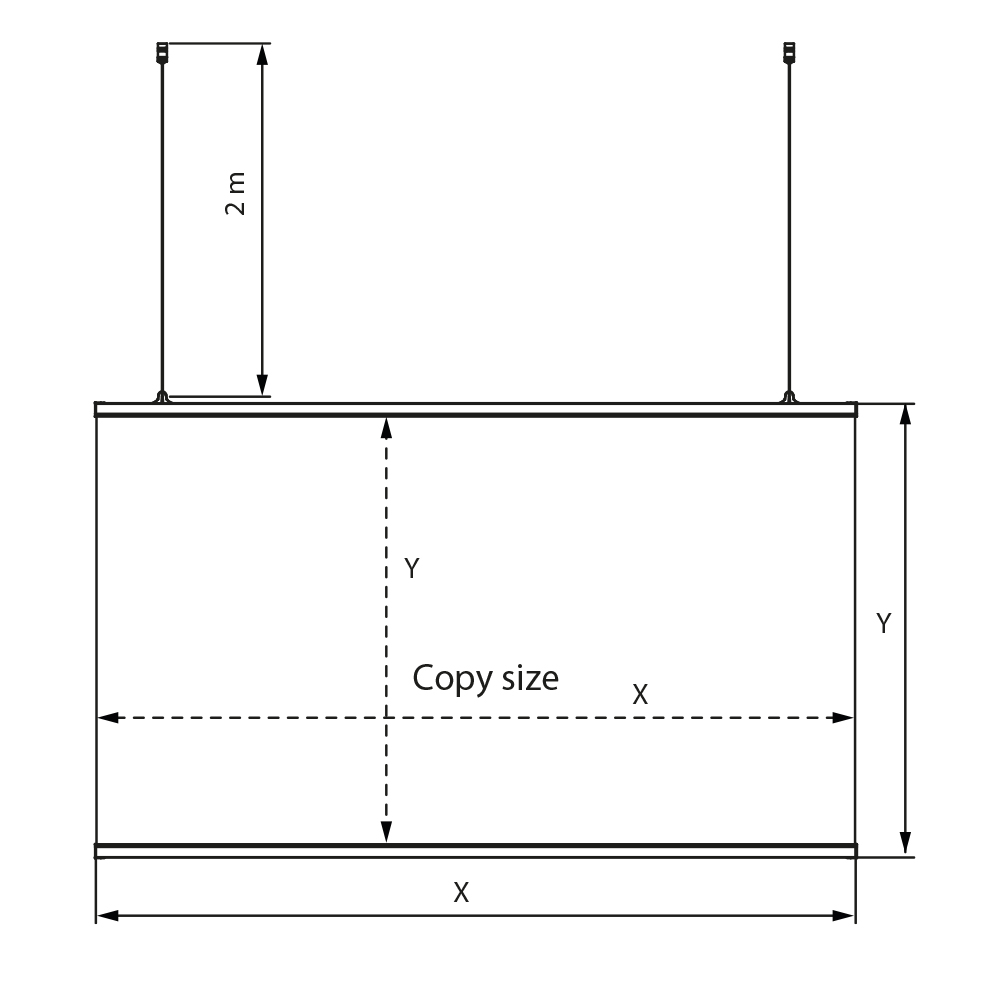 Suspension Hygienic Protection Assembly Sheets
Suspension Hygienic Protection Product Certificates & Warranty