Weatherproof Smart LEDbox 35 mm Single Sided
• 30 mm profile thickness.
• Treated acrylic in the middle provides
homogenous liighting.
• LED lisgt panels are ideal for wide range
of indoor applications.
• Maximum poster size is 1016 x 1930 mm.
• Weatherproof using avaibility by inside water
leakage isolation.
• Power supply in IP67; overall product in IP65 standart.
ACCESORIES
SIZES
20″ X 30″ (508 X 762 mm), 30″ X 40″ (762 X 1016 mm), 40″ X 60″ (1016 X 1524 mm), A0 ( 841 X 1189 mm), A1 (594 X 841 mm), A2 (420 X 594 mm), A3 (297 X 420 mm), A4 (210 X 297 mm), B0 ( 1000 X 1414 mm), B1 (700 X 1000 mm), B2 (500 X 700 mm)
PATENT
PCT/EP2018/060515
Weatherproof Smart LEDbox 35 mm Single Sided Product Description
Weatherproof Smart LEDbox 35 mm Single Sided
Lightbox screens are excellent tools for delivering eye-catching graphics in outdoor. These weatherproof illuminated banner frames are designed to hold posters safe when used outdoor conditions. The holders are versatile to orient both vertically and horizontally.
On light box screens, we even provide the necessary mounting brackets and hardware. In addition, changes made with this model are a "snap". These lightbox displays with LEDs, also known as lightbox signs, have instant open framing. For this reason, even during a graphic change, you can pin a large holder to a wall!
2 wall hangers are standard in each product.
Moving hangers let the mounting in portrait and landscape positions. Mobile cable outlet helps moving by the edge and from the back of the aluminium box.
These illuminated lightbox displays have IP67 and CE listed electrical components. It is complete with weatherproof power supply to use outdoor and poster lenses.
Weatherproof Smart LEDbox 35 mm Single Sided Accessories
Weatherproof Smart LEDbox 35 mm Single Sided Product Specifications
MATERIAL : Silver anodised aluminiumPROFILE: 35 MM
WEIGHT
PACKING SIZE
ARTICLE
EXTERNAL (x-y)
POSTER
COPY
LIGHTING
WITH PACKING
*W X H X D
ULS35TN0A4
271 X 358 mm
210 X 297 mm
201 X 288 mm
2600-2900 LUX
2,250 kg
320 X 510 X 70 mm
ULS35TN0A3
358 X 481 mm
297 X 420 mm
288 X 411 mm
2700-3000 LUX
3,660 kg
410 X 630 X 70 mm
ULS35TN0A2
481 X 655 mm
420 X 594 mm
411 X 585 mm
1800-2100 LUX
5,720 kg
530 X 810 X 70 mm
ULS35TN0A1
655 X 902 mm
594 X 841 mm
585 X 832 mm
1600-1900 LUX
9,700 kg
710 X 1060 X 70 mm
ULS35TN0A0
902 X 1250 mm
841 X 1189 mm
832 X 1180 mm
1200-1500 LUX
16,420 kg
960 X 1400 X 70 mm
ULS35TN0B2
561 X 761 mm
500 X 700 mm
491 X 691 mm
1600-1900 LUX
7,180 kg
710 X 910 X 70 mm
ULS35TN0B1
761 X 1061 mm
700 X 1000 mm
691 X 991 mm
1400-1700 LUX
12,455 kg
810 X 1210 X 70 mm
ULS35TN0B0
1061 X 1461 mm
1000 X 1400 mm
991 X 1391 mm
1000-1200 LUX
23,680 kg
1110 X 1610 X 70 mm
ULS35TN023
569 X 823 mm
508 X 762 mm
499 X 753 mm
1600-1900 LUX
8,240 kg
620 X 970 X 70 mm
ULS35TN034
823 X 1077 mm
762 X 1016 mm
753 X 1007 mm
1400-1700 LUX
14,010 kg
870 X 1220 X 70 mm
ULS35TN046
1077 X 1585 mm
1016 X 1524 mm
1007 X 1515 mm
1000-1200 LUX
26,870 kg
1120 X 1740 X 70 mm
* W:Width H: Height D: Depth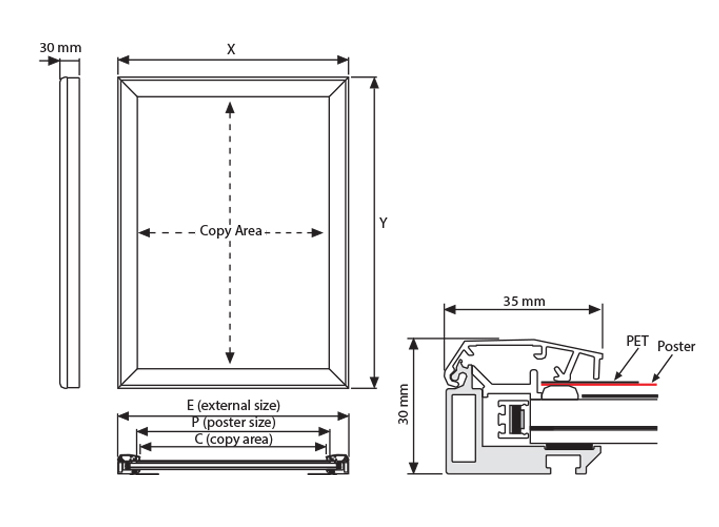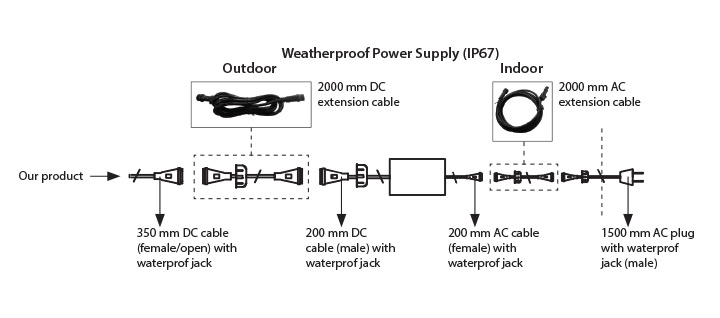 Weatherproof Smart LEDbox 35 mm Single Sided Product Print Templates
Weatherproof Smart LEDbox 35 mm Single Sided Assembly Sheets
Weatherproof Smart LEDbox 35 mm Single Sided Product Certificates & Warranty