Wood Magnetic Poster Snap
• Tools – free and easy installation.
• Made up of top quality wood. Soft touch surface.
• No warping, no sharp edges or splinters
• Thin felt lining protects your poster from marks and damages
• Available in variety widths, suits any vertical lenght.
• 4 magnetic wood bars clipped together into 2 pairs,
post-it glue on surface to hold poster in place.
• Strong magnetism for any kind of poster artwork.
• Can be used single and double sided.
COLOR OPTION
Wood Magnetic Poster Snap Product Specifications
MATERIAL : Wood
WEIGHT
PACKING SIZE (50 Pcs)
ARTICLE
SIZE
DESCRIPTION
WITH PACKING
*W X H X D
UPTW0SD400
400 mm
Dark wood
UPTW0SN400
400 mm
Natural wood
UPTW0SB400
400 mm
Black
UPTW0SW400
400 mm
White
UPTW0SD500
500 mm
Dark wood
14,000 kg
255 X 540 X 18 mm
UPTW0SN500
500 mm
Natural wood
14,000 kg
255 X 540 X 18 mm
UPTW0SB500
500 mm
Black
14,000 kg
255 X 540 X 18 mm
UPTW0SW500
500 mm
White
14,000 kg
255 X 540 X 18 mm
UPTW0SD600
600 mm
Dark wood
UPTW0SN600
600 mm
Natural wood
UPTW0SB600
600 mm
Black
UPTW0SW600
600 mm
White
* W:Width H: Height D: Depth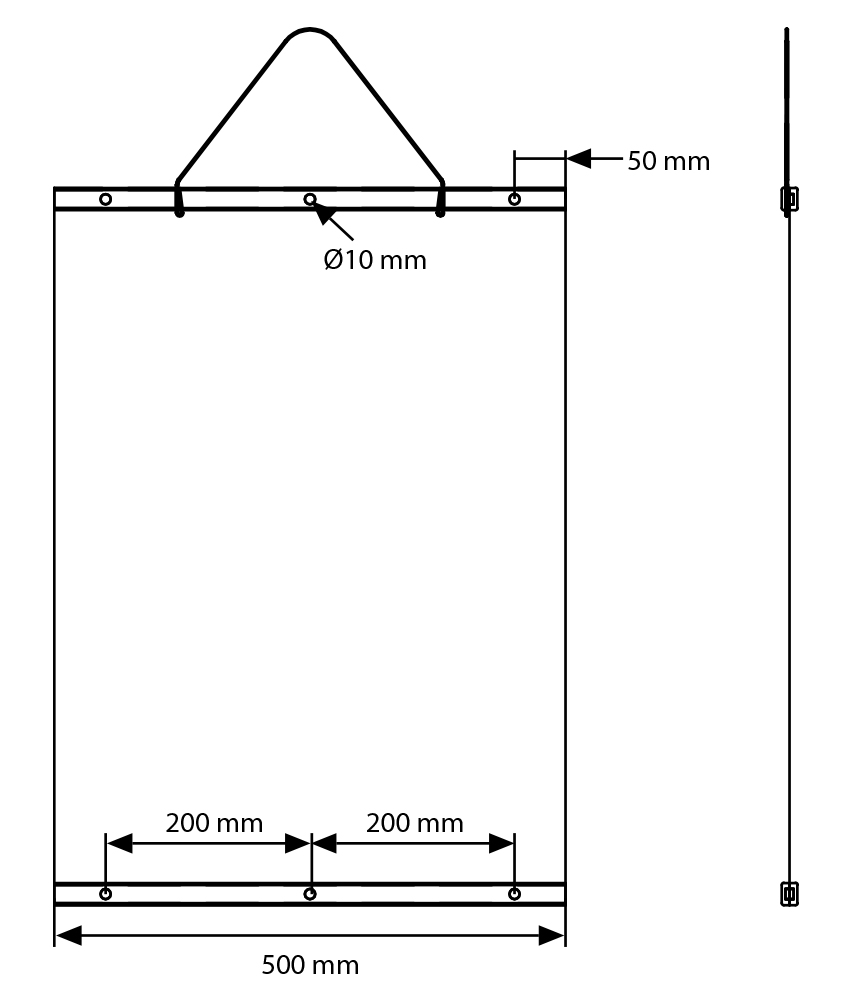 Wood Magnetic Poster Snap Product Print Templates
Wood Magnetic Poster Snap Assembly Sheets
Wood Magnetic Poster Snap Product Certificates & Warranty