Best Buy LEDbox Double Sided
• Very slim: 30mm thick.
• High and even illumination level.
• Has CE/UL PAT tests.
• Complete with 3,5 meter long cable and EU plug.
• UK and US plugs are available.
• Saves up to 60% energy costs.
• Supplied with built- in powersupply,
antireflex poster cover and suspension kit.
ACCESORIES
SIZES
11″ X 17″ (279,4 X 431,8 mm), 20″ X 30″ (508 X 762 mm), 22″ X 28″ (559 X 711 mm), 24″ X 36″ (610 X 914 mm), 30″ X 40″ (762 X 1016 mm), A0 ( 841 X 1189 mm), A1 (594 X 841 mm), A2 (420 X 594 mm), A3 (297 X 420 mm), A4 (210 X 297 mm), B1 (700 X 1000 mm), B2 (500 X 700 mm),
Best Buy LEDbox Double Sided Product Description
Best Buy LEDbox Double Sided
Using LED technology, the light boxes allow the creation of long, bright lighted presentations with appropriate fidelity. These lightbox screen frames have a slim, frame design to mount your poster graphics on a wall or a flat surface.
Only 30 mm thick, these slim light boxes take up little space and are therefore perfect for use in high-volume areas, retail shops and public transport stations. Benefit from these Light boxes, also known as slim line frames, is instant open profiles that can instantly update a screen with new graphic. These quick-open illuminated boxes have two mounting options, so both landscape and portrait markings are displayed in the most noticeable format of the orient.
Light boxes are meant to show remarkable graphics or advertisements to draw more attention to your business, products, or services.
These illuminated banner frames use LED technology, so you can ensure that the display remains illuminated for extended periods of time. Using LED, these light boxes can operate 24 hours a day, 7 days a week with suitable power supplies. This model lasts a long time. Lightweight boxes, for example, are effective tools such as thin lightbox screens. Your ad can attract the attention to your graphics whereas other frames cannot.
If you wish to use your LED frame 24 hours in 7 days, please ask for special 7/24 power supplies.
Best Buy LEDbox Double Sided Accessories
Best Buy LEDbox Double Sided Product Specifications
MATERIAL : Silver anodised aluminiumPROFILE: 25 MM
WEIGHT
PACKING SIZE
ARTICLE
EXTERNAL (x-y)
POSTER SIZE
COPY
LIGHTING
WITH PACKING
*W X H X D
ULB25CN0A4
240 X 327 mm
210 X 297 mm
189 X 276 mm
2800-3000 LUX
1,530 kg
255 X 435 X 40 mm
ULB25CN0A3
327 X 450 mm
297 X 420 mm
276 X 399 mm
2400-2600 LUX
2,390 kg
345 X 520 X 40 mm
ULB25CN0A2
450 X 624 mm
420 X 594 mm
399 X 573 mm
2100-2300 LUX
3,970 kg
465 X 695 X 40 mm
ULB25CN0A1
624 X 871 mm
594 X 841 mm
573 X 820 mm
1800-2000 LUX
7,410 kg
640 X 960 X 40 mm
ULB25CN0A0
871 X 1219 mm
841 X 1189 mm
820 X 1168 mm
1200-1400 LUX
13,680 kg
885 X 1290 X 40 mm
ULB25CN0B2
530 X 730 mm
500 X 700 mm
479 X 679 mm
2000-2200 LUX
5,170 kg
545 X 800 X 40 mm
ULB25CN0B1
730 X 1030 mm
700 X 1000 mm
679 X 979 mm
1600-1800 LUX
10,130 kg
745 X 1100 X 40 mm
ULB25CN017
310 X 462 mm
280 X 432 mm
259 X 411 mm
2400-2600 LUX
2,350 kg
325 X 535 X 40 mm
ULB25CN022
589 X 742 mm
559 X 712 mm
538 X 691 mm
1900-2100 LUX
5,760 kg
605 X 845 X 40 mm
ULB25CN023
538 X 792 mm
508 X 762 mm
487 X 741 mm
2000-2200 LUX
5,650 kg
555 X 860 X 40 mm
ULB25CN024
640 X 945 mm
610 X 915 mm
589 X 894 mm
1800-2000 LUX
8,520 kg
655 X 1015 X 40 mm
ULB25CN034
792 X 1046 mm
762 X 1016 mm
741 X 995 mm
1600-1800 LUX
11,180 kg
810 X 1115 X 40 mm
* W:Width H: Height D: Depth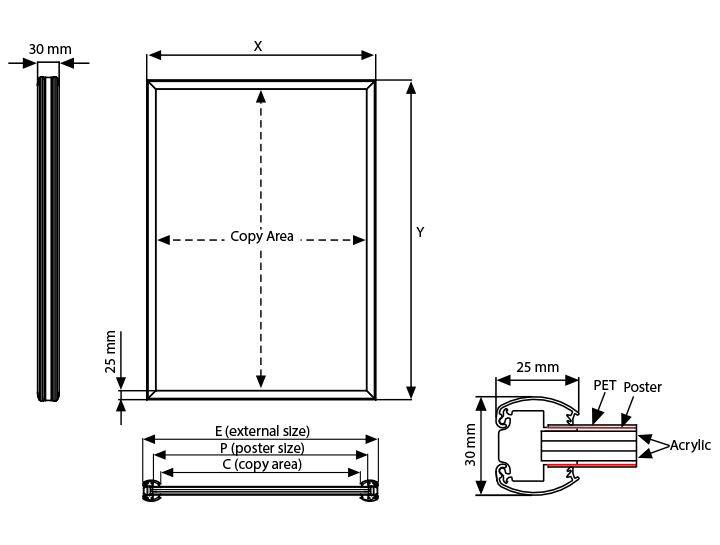 Best Buy LEDbox Double Sided Product Print Templates
Best Buy LEDbox Double Sided Assembly Sheets
Best Buy LEDbox Double Sided Product Certificates & Warranty