Solid Wall Separator
• It is non-yellowing, lightweight and highly impact-resistant.
• For added durability, our wall panels are fixed to the anodised
extruded aluminum channels with a silicone wick.
• Solid wall dividers creates privacy

ACCESORIES
COLOR OPTION
Solid Wall Separator Product Description
• When used as Check-In Barrier, they are perfect for any medical facility right at the reception area. In hospitals, primary care facilities, and dentist offices, clear room dividers act as a line of defense from infectious diseases spreading to either medical staff   or patients.
• Since these dividers are freestanding and portable, they can easily be moved to different areas of the facility as needed.
• They are stackable, taking less space when not used.
• Optional accessories available: rolling wheels, wall plugs, straight connector or 90 degree connector.
• Frame Material: Extruded and anodised aluminum.
• Frame Finish: Black powder-coat paint, silver anodised or white  powder-coat paint.
• Easy to clean. Clean with substances that contain alcohol.
• Simple assembly in few minutes by single person. Installation can be undertaken.
• Good for use outside with additional weights.
• Suitable for vaccination rooms, hospitals, medical and health centers.
Solid Wall Separator Product Specifications
MATERIAL : Silver anodised aluminium & Opaque PET
WEIGHT
PACKING SIZE
ARTICLE
SIZE
DESCRIPTION
WITH PACKING
*W X H X D
UHSWSN0010
1000 X 2000 mm
Clear Wall Separator / Silver
10,900 kg
1080 X 2070 X 85 mm
UHSWSB0010
1000 X 2000 mm
Clear Wall Separator / Black RAL 9005
10,900 kg
1080 X 2070 X 85 mm
UHSWSW0010
1000 X 2000 mm
Clear Wall Separator / White RAL 9010
10,900 kg
1080 X 2070 X 85 mm
* W:WidthH: HeightD: Depth
ACCESORIES
WEIGHT
PACKING SIZE
ARTICLE
DESCRIPTION
WITH PACKING
*W X H X D
UMSDA105A4
A4 – 8.5"X11" Brochure Holder (5 Pcs)
1,200 kg
225 X 250 X 265 mm
UMSDA100A5
A5 Brochure Holder (5 Pcs)
0,720 kg
175 X 230 X 175 mm
UMSDA10A43
A4/3 Brochure Holder (5 Pcs)
0,530 kg
125 X 230 X 175 mm
UYPFSPN000
Pump & Wipe Dispenser Bracket
0,850 kg
135 X 290 X 135 mm
UYPFSBN000
Box Dispenser Bracket
0,700 kg
150 X 290 X 135 mm
UFSD001001
Sanitizing Dispensers 500 ml. (without jel) – Vol 1
0,650 kg
130 X 340 X 220 mm
UFSD002001
Sanitizing Dispensers 1000 ml. (without jel) – Vol 1
0,900 kg
145 X 375 X 220 mm
UFSD002A01
Sanitizing Dispensers 1000 ml. (without jel) – Vol 2
0,700 kg
135 X 420 X 180 mm
UYPHCWS010
Clear Wall Wheel packed by 4 pcs
0,45 kg
160 X 160 X 75 mm
UYPHCWS020
Flat Connector for Clear Wall Separator
UYPHCWS030
Coonector Kit
UYPHCWS040
Wall Clips Silver
UYPHCWSB40
Wall Clips Black
UYPHCWSW40
Wall Clips White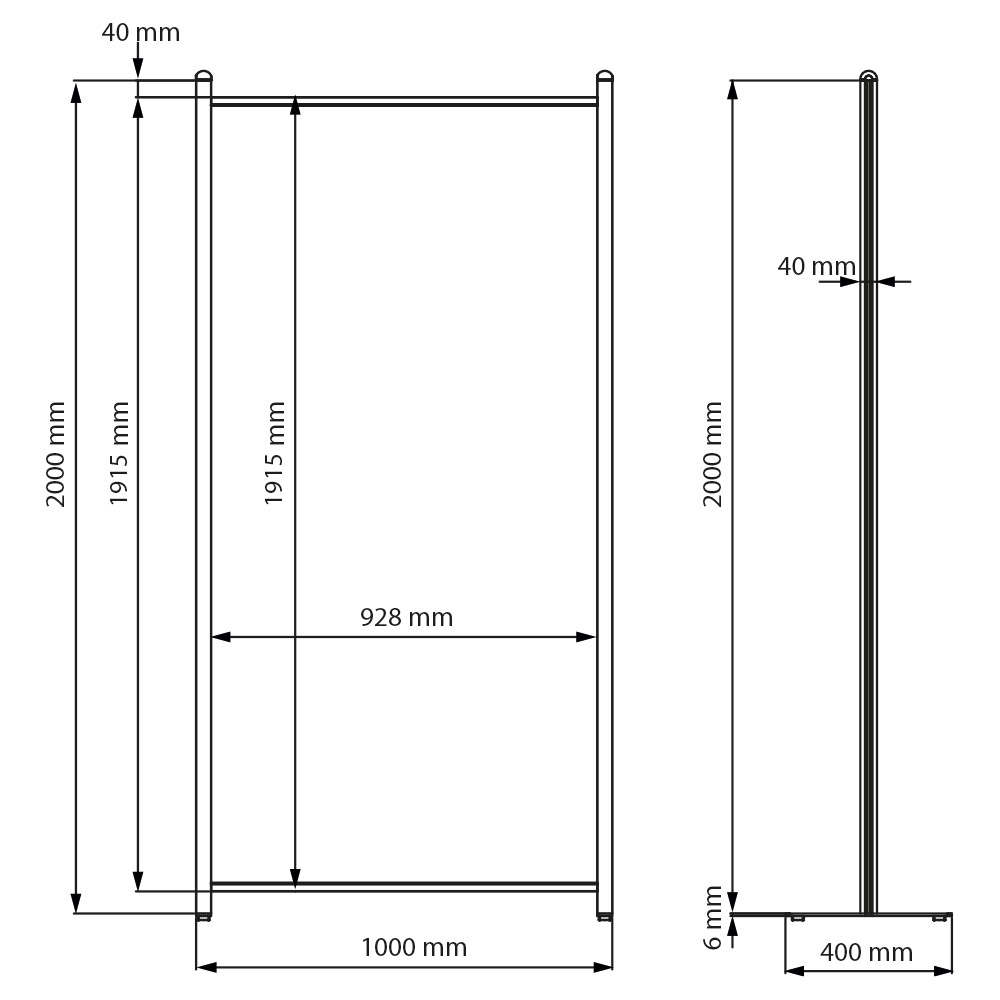 Solid Wall Separator Assembly Sheets
Solid Wall Separator Product Certificates & Warranty