Street SignPro Board
Made of durable plastic, Street SignPro is outdoor double sided sign frame. Holds two signs in size of 24" (W) x 36"(H). It is built with a handle for easy transport. And it is foldable for space saving in storage. Patent protected.
Street SignPro Board is for laminating self adhesive sticker.
It is available in White, Black and Grey
ACCESORIES
COLOR OPTION
SIZES
24″ X 36″ (610 X 914 mm),
PATENT
Patent No: PCT/EP2017/052765
Street SignPro Board Accessories
Street SignPro Board Product Specifications
MATERIAL : PE
WEIGHT
PACKING SIZE
WHITE
BLACK
SIZE
COPY SIZE
WITH PACKING
*W X H X D
UPSP310024
UPSP320024
610 X 915 mm
610 X 915 mm
13,600 kg
740 X 1250 X 250 mm
* W:Width H: Height D: Depth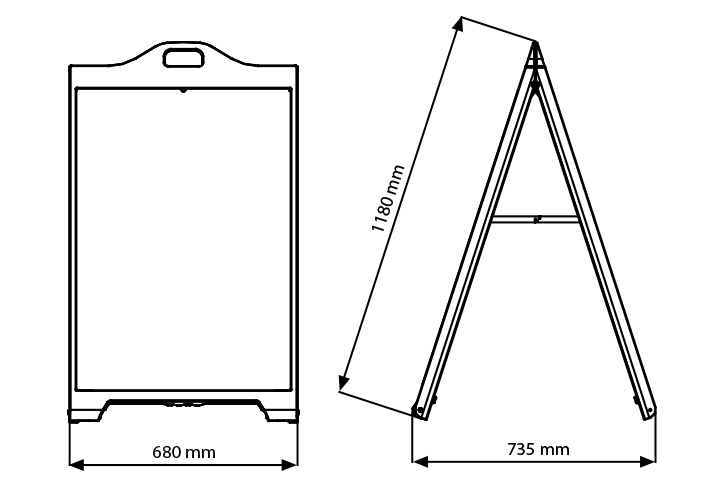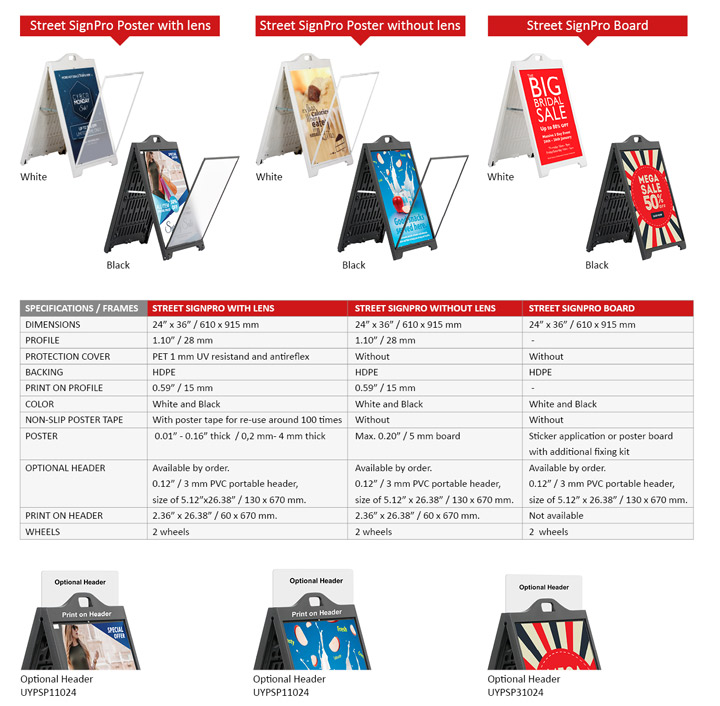 Street SignPro Board Product Print Templates
Street SignPro Board Product Certificates & Warranty