Universal Curved Tablet Kiosk
• Mat finish.
• Suitable for iPad1, 2, 3, 4, Air, Samsung Galaxy
and most 9.7"-10.1" tablets. *
• Rotatable to display landscape portrait positions.
• Secured with a lockable case.
• USB cable travels through the pole for cleaner view.
• The home button is covered.
• Suitable for retail purposes, trade shows and conventions
as well as car galleries, furniture stores.
ACCESORIES
Universal Curved Tablet Kiosk Accessories
Universal Curved Tablet Kiosk Product Specifications
MATERIAL : Black anodised aluminium
WEIGHT
PACKING SIZE
ARTICLE
DESCRIPTION
WITH PACKING
*W X H X D
UUTC0B1B00
Black
4,880 kg
470 X 1110 X 67 mm
* W:Width H: Height D: Depth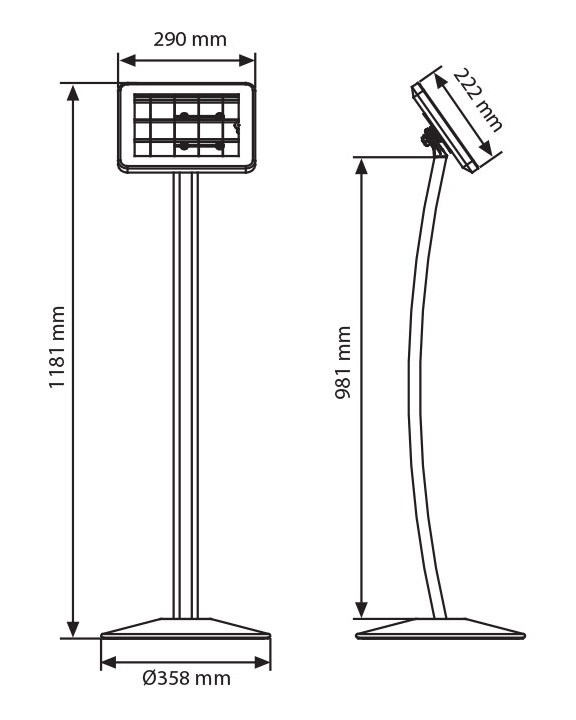 Universal Curved Tablet Kiosk Assembly Sheets
Universal Curved Tablet Kiosk Product Certificates & Warranty