Wall Mount Reference Rack Steel
• Steel rack with PET pockets
• Can be fixed to required height.
• 10 pockets in one rack
• Allows to display 20 different pages
• Three different pocket colors are available
as red, black and grey.
• Please don't forget to order poster pockets and Tab & Insets.
COLOR OPTION
SIZES
A4 (210 X 297 mm)
Wall Mount Reference Rack Steel Product Specifications
MATERIAL : Silver anodised aluminium
WEIGHT
PACKING SIZE
ARTICLE
PAPER SIZE
DESCRIPTION
WITH PACKING
*W X H X D
URK03N00A4
210 X 297 mm
Silver
0,500 kg
160 X 420 X 31 mm
URK03B00A4
210 X 297 mm
Black
0,500 kg
160 X 420 X 31 mm
POSTER POCKET
WEIGHT
PACKING SIZE
ARTICLE
PAPER SIZE
DESCRIPTION
WITH PACKING
*W X H X D
TAB0590304
210 X 297 mm
Red
0,550 kg
390 X 550 X 590 mm
TAB0590301
210 X 297 mm
Black
0,550 kg
390 X 550 X 590 mm
TAB0590309
210 X 297 mm
Grey
0,550 kg
390 X 550 X 590 mm
POSTER POCKET
WEIGHT
PACKING SIZE
ARTICLE
PAPER SIZE
DESCRIPTION
WITH PACKING
*W X H X D
TAB0590104
8.5″ x 11″
Red
0,550 kg
390 X 550 X 590 mm
TAB0590101
8.5″ x 11″
Black
0,550 kg
390 X 550 X 590 mm
TAB0590109
8.5″ x 11″
Grey
0,550 kg
390 X 550 X 590 mm
* W:Width H: Height D: Depth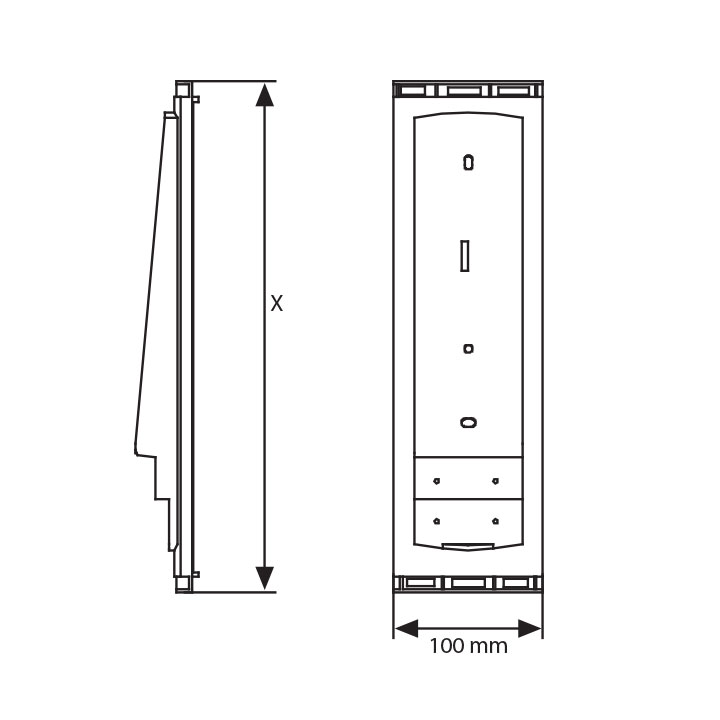 Wall Mount Reference Rack Steel Product Assembly Sheets
Wall Mount Reference Rack Steel Product Certificates & Warranty