Practical Sneeze Guard
Practical Sneeze Guard is a low-cost counter protection option with modular feet. It provides full clear view between the customers and staff. Made of Acrylic, it is light and easy to handle. This social distancing screen is a clear hygiene barrier which can stand on its own without any need for screw down to the reception desk for security.
Practical Sneeze Guard is suitable for cashiers, desks, receptions, counters to help reduce the risk of airborne transmission of diseases.  Installation of this divider can be undertaken by any member of staff without specialist tools or know-how.

Practical Sneeze Guard Product Description
• Made of 4mm clear acrylic with rounded edges for extra safety.
• Standard height is 700 mm and available 700 mm and 900 mm widths.
• Offered with and without document slot, 100 mm (H) and 300 mm (W).
• No tool assembly required. Assembled as a freestanding unit using the
two slotted legs provided.
• Easy to clean. Clean with substances that contain alcohol.
• Flat packed. Packed in 1 one box.
• Recommended for express courier shipping as single unit.
• Customs sizes available.
Practical Sneeze Guard Product Specifications
MATERIAL : Clear Acrylic
WEIGHT
PACKING SIZE
ARTICLE
SIZE
D
DESCRIPTION
WITH PACKING
*W X H X D
UHPSG07070
700 X 700 mm
680 mm
Without Slot
UHPSG09070
900 X 700 mm
880 mm
Without Slot
UHPSG17070
700 X 700 mm
680 mm
With Slot
UHPSG19070
900 X 700 mm
880 mm
With Slot
* W:WidthH: HeightD: Depth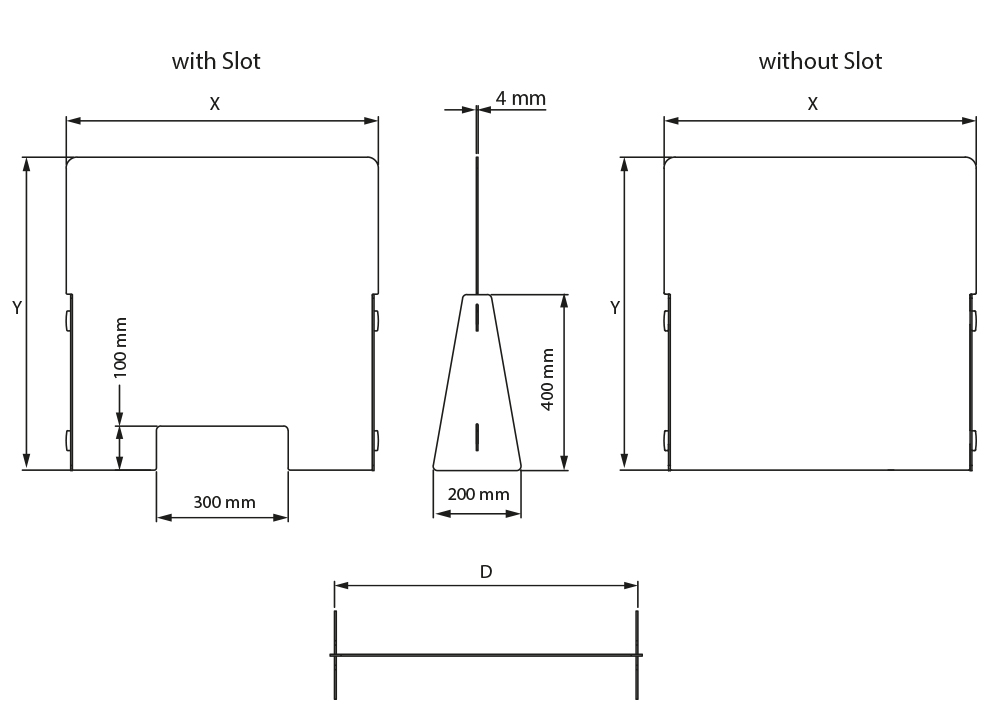 Practical Sneeze Guard Assembly Sheets
Practical Sneeze Guard Product Certificates & Warranty